The highlights of the month was without doubt the Red-flanked Bluetail that visited Malmö. I have seen one female before but this was the first time I saw a male with its beautiful plumage. Thanks to a very generous house owner that allowed us go into the garden and the bird displayed very nice. During the spring an impressive number of White-starred Bluethroat were found at different location in the south parts of Sweden. I got very nice views of a male at Nöbbelövs mosse that I was really happy with.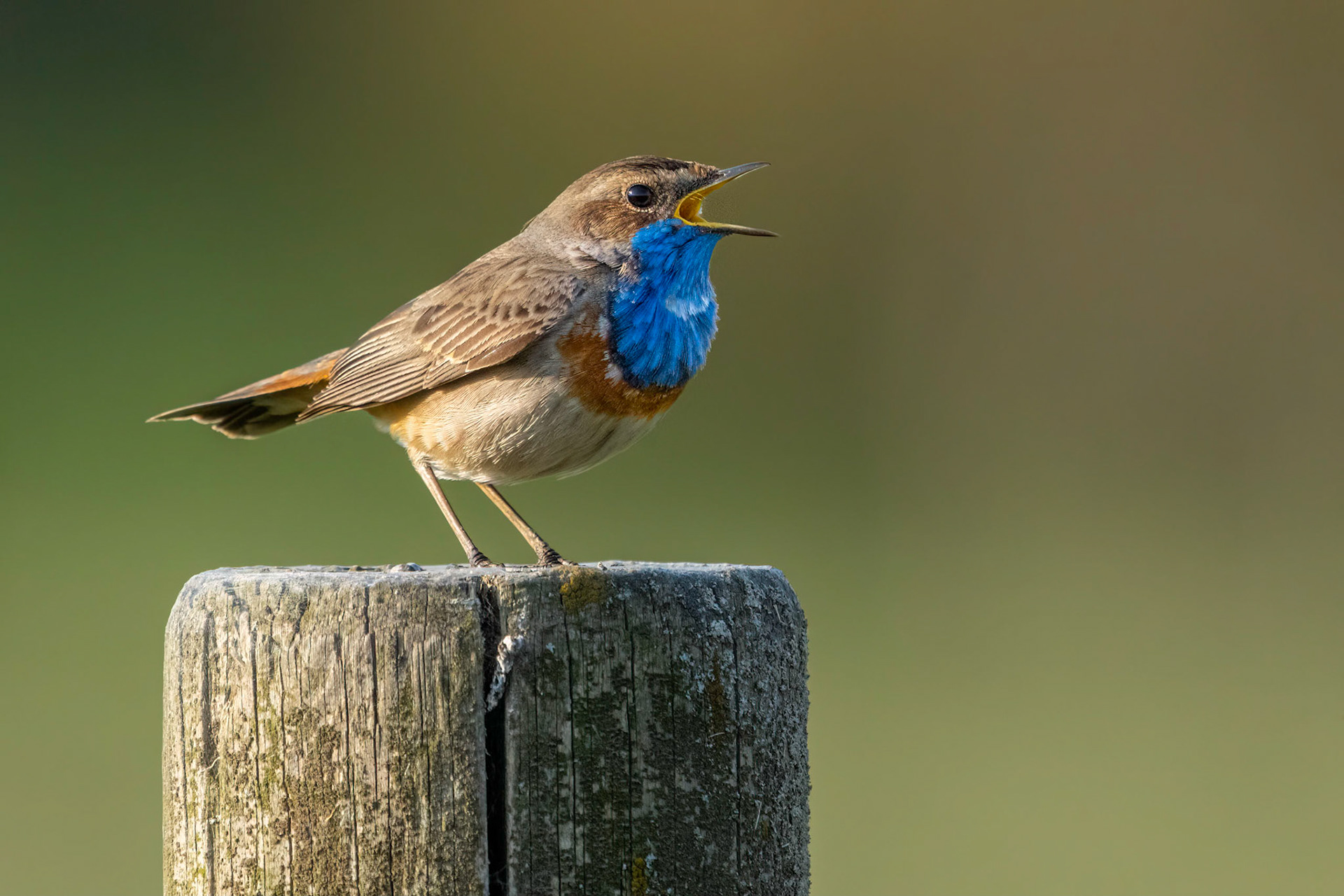 Some of the rare birds have stayed in Skåne for quite some time and I visited them again to get better pictures of Baltimore Oriole, Blue-winged Teal and Rackelhahn. I was happy to get some nice photos of the Snow Bunting visiting the neighboring village of Vallkärra and some flight photos of Little Grebe in the pond at Lunds reningsverk.
I have change host of my web page and started to use Adobe Portfolio which is included in my Adobe subscription photo pack. It seems to work very well even if there are some minor limitations compared to my my previous provider. The main reason to change is that my I think the Wix account is far to expensive and as the Portfolio fulfill the most of my needs. A big advantage with with Portfolio is the great integration with Adobe Lightroom that will make my work flow so much more better.
The main difference from my previous page is that the blog will be remove. I will replace that with a news page and start using social media like Facebook and Instagram instead.
A very rare hybrid of Western Capercaillie and Black Grouse, called Rackelhahn visited Traneröds mosse. Unfortunatley doesn't display very good compared to other photo I had seen on Artportalen. Better circumstances was it in Falsterbo when I photographed the Northern Hawk Owl. It was positioned very good with great possibilities to get a nice background.  
The new year started well with some very interesting species in Lund municipality. In forest of Vombs fure a Great Grey Owl made a visit but it was not so easy to find. Although, at my second attempt it showed very niced on a low branch. Around the same time a Short-toed Treecreeper was in Lundagård in the city centre of Lund. This one was also a little bit tricky to find, but after a few attempts I got really nice observations of it. 
Last year became really good with secen new species on my bird list for Sweden. It was certainly more than expected. The highlights were of course the two species that were found for the first time in Sweden, the Least Sandpiper and the Baltimore Oriole. Although, I think the moment that made me most happy was in October when I finally saw the Radde's Warbler. This species have been really ennoying for me as I have several of close misses on it.
The four species were maybe not as impressive but still a good collection of Western Cattle Egret, European Roller, Artic Warbler, and Blue-winged Teal. The only major dip was the Thick-billed Murre in Lerum that I missed with less than an hour.
Five new species were added to Skåne list and three of them were also new in Sweden. The other two were the nesting European Bee-eaters in Backåkra and the White-rumped Sandpiper in Åhus

Finally it was possible to go abroad and during the year I made a dedicated birdwatching trip to south of Spain which was very nice which several of new species for me. In the summer we made a road trip to Germany and the Netherlands were I made some minor sessions of birdwatching. The big happening of the year was the travel to Kenya with mainly focus on wildlife. What a fantastic experience and I was overwhelmed of the impressive bird life there.